On demand Webinar - How Didriksons increased their member base with 825%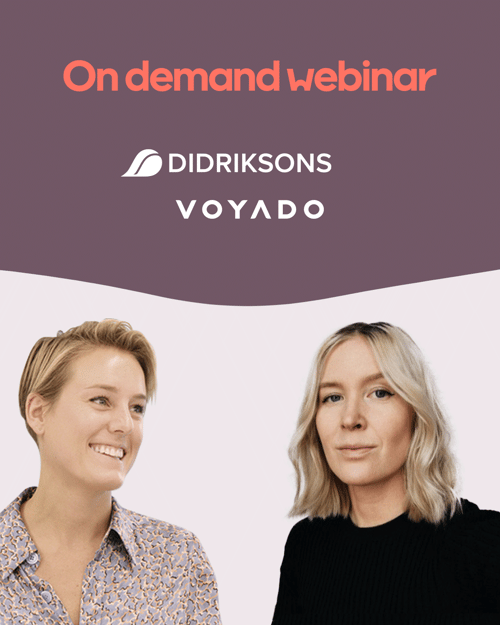 Welcome to our webinar! Don't miss this opportunity to participate in a dialogue between Jennie Gerum, CMO at Voyado, and Daniella Johansson, e-commerce manager at Didriksons. They will be discussing how Didriksons has been working over the past years and how they managed to increase their member base by an insane amount.
You'll also learn more about how to work with your customer data, how to best track changes in customer behaviors, and what to do with the information.